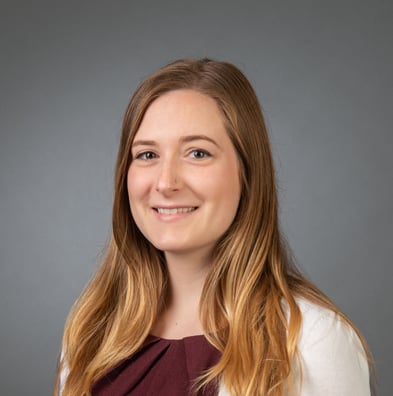 This week marks the start of 'Engineers Week 2020', a week long national celebration of engineering. Founded by the National Society for Professional Engineers in 1951, "EWeek (February 16–22, 2020) is dedicated to ensuring a diverse and well-educated future engineering workforce by increasing understanding of and interest in engineering and technology careers." (www.nspe.org)


In honor of this national celebration, PBA asked a few of its engineers who are at different stages in their careers, a series of questions relating to what led them to become engineers.

Carmen DiCicco is an electrical engineer with Peter Basso Associates' Corporate / Governmental group. Carmen earned her Bachelor of Science degree in Electrical Engineering from Wayne State University, Detroit, MI in 2017. Shortly thereafter, Carmen joined PBA as a full-time electrical engineer.

When asked what Carmen loved about engineering, here's what she had to say.

DiCicco: "I love the math and problem solving involved in engineering."

PBA: "What do you find most challenging about engineering?"


DiCicco: "The most challenging thing about engineering is the problem solving but sometimes that is also the most rewarding part."

PBA: "What advice do you wish to give those considering a career in Engineering?"


DiCicco: "The best thing you can do is ask questions and learn from others."

For more information about Engineers Week 2020 go to: https://www.nspe.org/resources/partners-and-state-societies/national-engineers-week and to learn about DiscoverE Engineers Week programs go to: http://discovere.org/our-programs/engineers-week

To apply for or learn more about our co-op or career opportunities submit an on-line application, or e-mail your resume with salary requirements to careers@pbanet.com or contact Human Resources at 248.879.5666

This year, Peter Basso Associates, Inc. is celebrating 30 years of service. PBA is a 100% employee-owned firm.