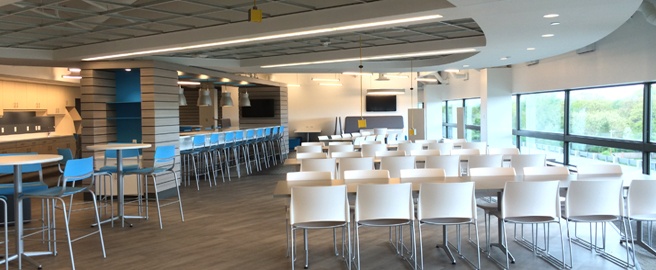 PBA Provides MEP and Lighting Design for Modern Tech Office Fit-Out
The American information technology company Covisint Corporation, determined the need to relocate its 250 employees from its Detroit office to a location in Southfield. PBA provided MEP design services as well as lighting design services for tenant improvements at the new location.
The 50,000 square foot space includes an open office layout with a 70/30 blend of open to enclosed space including systems furniture, support spaces, copy/print area, private offices, conference rooms and workrooms. The move will accomodate Covisint's planned growth of hiring 50 employees over the next five years.
http://www.crainsdetroit.com/article/20141125/NEWS/141129915/covisint-to-move-headquarters-from-detroit-to-southfield