Frantz Provides Solutions for Optimizing Occupant Comfort in Winter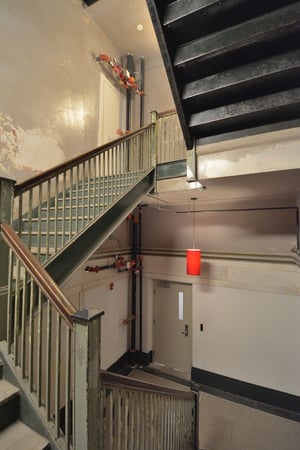 The current issue of Consulting Specifying Engineer Magazine features blog written by PBA Project Leader, Aaron Frantz, PE, mechanical engineer.

The article offers to provide... '7 tips to fight the winter chill,' as it relates to finding solutions for keeping the cold weather outside of your building.

Some of the tips suggested for helping building owners keep the cold out include, putting more than one set of doors in each lobby. That way the 'momentary direct opening between indoors and outdoors, won't provide that anticipated icy blast of cold air.'

In addition, the article suggests using revolving doors to help lessen the amount of cold air that is brought in from the outside. Lastly, Frantz suggests using 'tight construction,' including incorporating tight doors and other solutions, that help in preventing negative pressure from pulling air through cracks, door jambs, windowsills, etc.

For additional tips on fighting the winter chill in your building, check out the full article in Consulting Specifying Engineer located here:

For more information on how Peter Basso Associates can help protect your building from the winter cold, contact Aaron Frantz, PE directly at afrantz@pbanet.com.

Peter Basso Associates, Inc., a 100% employee-owned firm, is ranked among the Top 100 Consulting Engineering Firms in the nation.