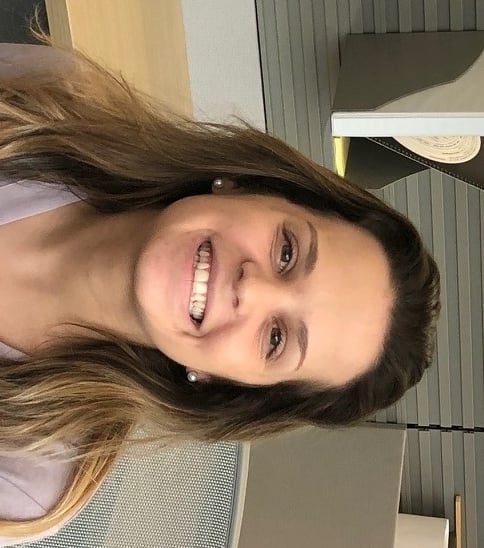 This week marks the start of 'Engineers Week 2019', a week long national celebration of engineering. Founded by the National Society for Professional Engineers in 1951, "EWeek (February 17–23, 2019) is dedicated to ensuring a diverse and well-educated future engineering workforce by increasing understanding of and interest in engineering and technology careers." (www.nspe.org)

In honor of this national celebration, PBA asked a few of its engineers who are at different stages in their careers, 'what inspired them to become engineers'? We also asked them to describe 'what they love about engineering'?
Erin Hintz is a mechanical engineering co-op for PBA's higher education group. Erin is a student at Oakland University studying towards a Bachelor of Science degree in Industrial and Systems Engineering.This is her second semester as a PBA co-op.
Hintz: "I considered several different career paths when I first started college. Ultimately, I decided that engineering was the best fit for me. There are several reasons why I made this decision. To begin with, I very much enjoy modeling and solving problems. A career in engineering allows me to apply this problem solving to basically everything around me. In addition, I am able to design and develop different problems, while also making improvements.
I also appreciate the added perk of job security. The world around us is constantly changing. With these changes, multiple ways of accomplishing tasks will come about. However, engineers will always be needed to help optimize and accomplish these tasks."
PBA: "Why do you love engineering?"
Hintz: "I love engineering because it allows me to apply knowledge from different areas (like physics and mathematics). I love that there is an ability to be creative while working to solve problems. The problems that are being solved have the ability to greatly impact the way in which something is done. I think that it is exciting to think about the continuous improvement that is being made. Down the road, we could be somewhere completely different in regards to technology and problem-solving."
For more information about Engineers Week 2019 go to: https://www.nspe.org/resources/partners-and-state-societies/national-engineers-week and to learn about DiscoverE Engineers Week programs go to: http://discovere.org/our-programs/engineers-week
Peter Basso Associates, Inc., a 100% employee-owned firm, is ranked among the Top 100 Consulting Engineering Firms in the nation. We offer a competitive compensation package including paid vacation, medical, dental, disability, and 401k.