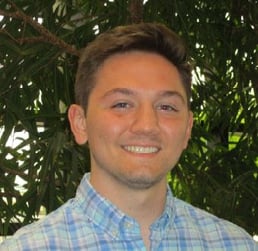 Peter Basso Associates is pleased to announce that Mike Bowen, mechanical engineer and former PBA co-op, has joined PBA's Contract Administration / Commissioning Group (CA/Cx) as a full-time mechanical engineer.
Bowen graduated from Michigan State University, East Lansing, MI this May, after earning a Bachelor of Science degree in Mechanical Engineering. As a student, Bowen had served as vice president of Alpha Sigma Phi and had been a universal design intern for MSU's IT Services department.
In 2019, Bowen was a mechanical engineering summer co-op for PBA's CA/Cx group. As a co-op, Bowen was involved in several key commissioning projects including providing commissioning services for several renovations at Macomb Community College, Clinton Township, MI and for the Ingham County Medical Care Facility Additions & Renovations Commissioning project, Meridian Township, MI.
To apply for or learn more about career opportunities or our co-op program, submit an on-line application, or e-mail your resume with salary requirements to careers@pbanet.com or contact Human Resources at 248.879.5666.