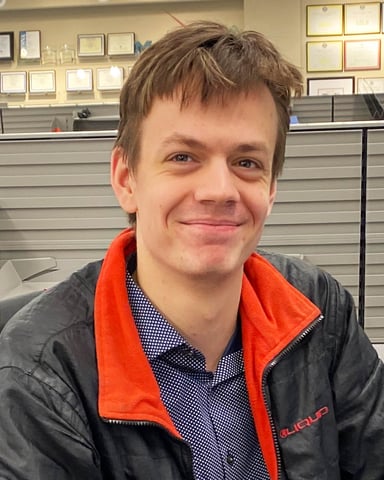 This week marks the start of 'Engineers Week 2020', a week long national celebration of engineering. Founded by the National Society for Professional Engineers in 1951, "EWeek (February 16–22, 2020) is dedicated to ensuring a diverse and well-educated future engineering workforce by increasing understanding of and interest in engineering and technology careers." (www.nspe.org)

In honor of this national celebration, PBA asked a few of its engineers who are at different stages in their careers, a series of questions relating to what led them to become engineers.
William Fulton is a mechanical engineering co-op for PBA's Commissioning group. William is currently pursuing his Master of Science Degree in Architectural Engineering from Lawrence Technological University (LTU) in Southfield, MI and anticipates earning his degree in 2022.
When asked what or who inspired William to become an engineer, here's what he had to say.
"I was inspired to become an engineer by the buildings I learned about in my history classes. Buildings like II Duomo in Florence, and the Pantheon in Rome got me interested in the structure of buildings, which in turn got me interested in the engineered systems that go in to buildings," recalls William.
PBA: "What do you find most challenging about Engineering?"
Fulton: "I find the inability to ever make something truly perfect challenging to accept, but I also find the balancing act which that entails, fascinating."
PBA: "Why do you love engineering?"
Fulton: "I love the way in which engineering allows incredibly complicated problems to be understood, simplified, and made manageable."
For more information about Engineers Week 2020 go to: https://www.nspe.org/resources/partners-and-state-societies/national-engineers-week and to learn about DiscoverE Engineers Week programs go to: http://discovere.org/our-programs/engineers-week
To apply for or learn more about our co-op or career opportunities submit an on-line application, or e-mail your resume with salary requirements to careers@pbanet.com or contact Human Resources at 248.879.5666
This year, Peter Basso Associates, Inc. is celebrating 30 years of service. PBA is a 100% employee-owned firm.