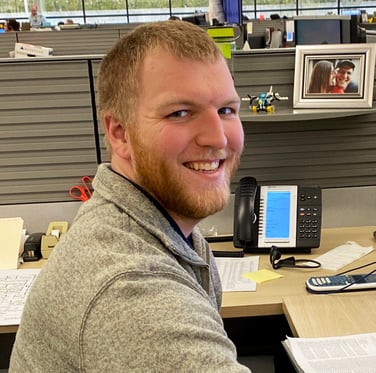 Peter Basso Associates (PBA), Michigan's largest MEP consulting-only organization, is pleased to announce that Nick Moeggenborg, mechanical engineer has joined its Health Care/Laboratory group.

Nick Moeggenborg recently graduated with a Bachelor of Science degree in mechanical engineering from Michigan Technological University in Houghton, Michigan. In addition, Nick recently earned his Fundamentals in Engineering (FE) designation, the first step for engineers in becoming a Professional Engineer (PE).

Prior to joining PBA, Nick served as a mechanical engineering intern for a major consulting engineering firm in Novi, Michigan. Nick brings technical experience using REVIT, AutoCAD, MATLAB and Trane Trace, among other applications.

Currently, Nick is involved in several Health Care/Laboratory group projects including a project for Beaumont Health at Beaumont Hospital in Troy, MI, Michigan Advanced Pain and Spine in Warren, MI and Ascension Detroit, Detroit, MI.
To apply for or learn more about our career opportunities submit an on-line application, or e-mail your resume with salary requirements to careers@pbanet.com or contact Human Resources at 248.879.5666.