Event is Part of September 20th, AIA Celebration of Design, Sponsored by PBA
Peter Basso Associates (PBA) is pleased to announce its participation in this year's AIA Celebration of Design as designers of a specially-themed putt putt hole to be featured and played at this year's 'Eastern Market After Dark' celebration.
In addition to PBA's sponsorship of the AIA Detroit Celebration of Architecture, a group of PBA and Illuminart volunteers have been busy working hard on a putt putt hole, that will combine elements of wind, patterns, colors and materials that mimic water and elements of light, creating a unique three-dimensional hands-on experience.
According to the Eventbrite event post, Celebrate Detroit design will 'transform one of the nation's oldest public markets into a creative district by night. More than 30 studios and galleries will open late throughout the district. Sheds 2, 3, 4, and 5 will be open with interactive experiences, brand activations, designer spotlights, installations, and parties.' (2018, eventbrite.com)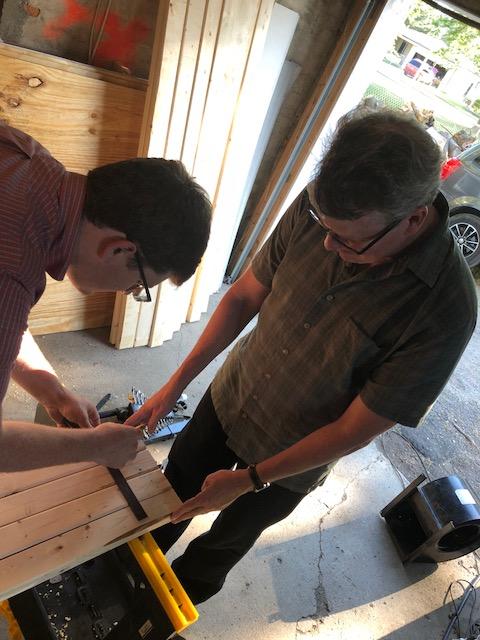 PBA's concept for the obstacle is 'float' with the hole set to feature windows into a pond with koi fish below the surface, with lily pads and flowers above the "water," as well as elements of light. The fish and flowers will be animated by air movement in the structure.
Join PBA at Eastern Market After Dark on September 20th in Shed 3 at the AIA Detroit Celebration of Architecture and in Shed 2 for Designer Putt Putt to see if you can successfully navigate your way through our koi pond and lily pads.
We hope to see you at the celebration! For more information on this free event, go to:
https://www.eventbrite.com/e/eastern-market-after-dark-2018-tickets-48165681851