PBA, Participates in its First CANstruction Competition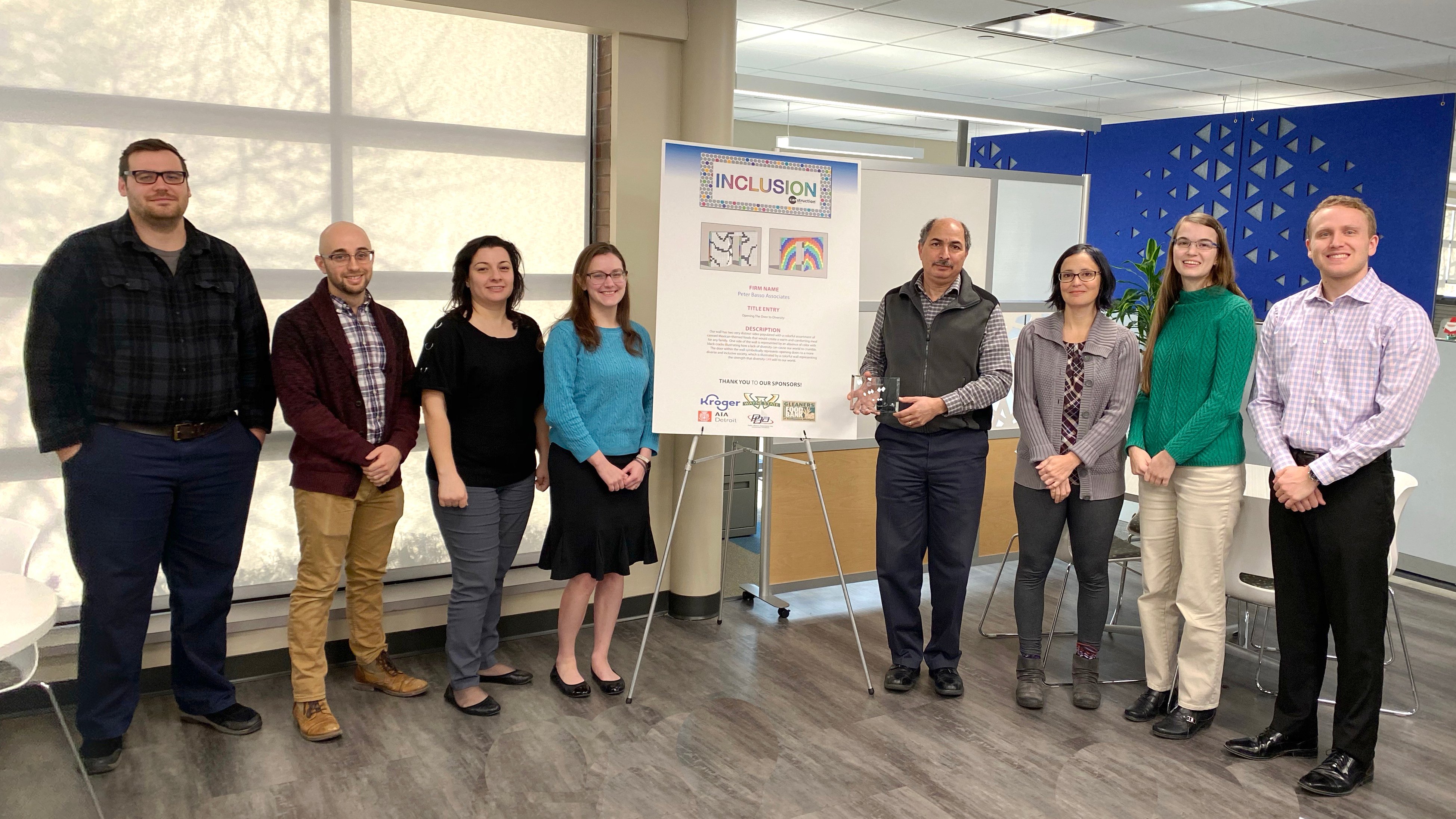 Peter Basso Associates, Inc., is pleased to announce that it has received the "Best Meal" Award for it's CANstructure, "Opening the Door to Diversity."
This is PBA's first year participating in the competition which, according to www.canstruction.com is led by... "a global non-profit charity that creates structures out of full cans of food which are donated to local foodbanks." For the AIA Detroit 2019 competition, all can donations were made to local foodbank, Gleaners Foodbank of Southeast Michigan which according to its website, 'exist(s) to provide households with access to sufficient, nutritious food, and related resources.'
The theme for this year's competition was, 'Inclusion'. PBA's description of its CANstructure and what led to its design and implementation was as follows:
"Our wall has two very distinct sides populated with a colorful assortment of
canned Mexican-themed foods that would create a warm and comforting meal
for any family. One side of the wall is represented by an absence of color with
black cracks illustrating how a lack of diversity can cause our world to crumble.
The door within the wall symbolically represents opening doors to a more
diverse and inclusive society, which is illustrated by a colorful wall representing
the strength that diversity CAN add to our world."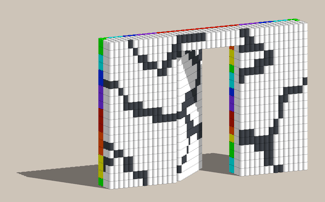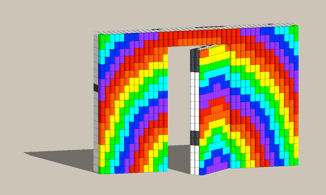 Voting for the competition took place at Wayne State University on Noel Night 2019. The following staff participated in this year's design competition and were responsible for designing, building and promoting the structure, which was made almost entirely of canned goods:
Sandra Koka, Philip Saoud, Eric Graettinger, Diana Neumann, London Jocham, and Jesse Brandt, Ginger Talbert Greager, Thomas Cremonte, Amy Ryzko, Phil Allen, Brady Breitbach, Darko Banfic and Camille Thompson.
"Opening the Door to Diversity" - PBA's 2019 "CANstructure" is a testament to Peter Basso Associates, Inc.'s commitment to making the world a more inclusive place.
For more information on CANstruction, check out their website at www.canstruction.com.
More about Peter Basso Associates
Peter Basso Associates (PBA) excels at highly technical, challenging projects, and our in-depth knowledge of best practices extends across multiple markets. Recognized as a leader in mechanical/electrical/plumbing engineering, PBA is at the forefront of application of new technology. We focus on cost-effective solutions that pay returns over the life of the facility, balancing performance with cost. In 2020, PBA will celebrate its 30th anniversary. Headquartered in Troy, Michigan, the firm also has an office in Ann Arbor, Michigan.