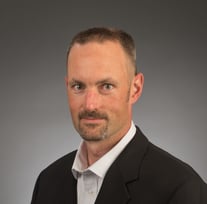 The March issue of Consulting Specifying Engineer Magazine features an article written by lead electrical engineer, Scott Gibbs, PE, vice president and an integral member of Peter Basso Associate's Higher Education group.
As a lead electrical engineer, with 18 years of experience, Scott takes on the responsibility for the electrical systems design production of a project in collaboration with the project team.
Scott has designed specialty indoor and outdoor lighting systems, medium- and low-voltage power distribution systems, fire alarm systems, and emergency power distribution systems. He has also performed power system evaluations, studies of existing primary and secondary distribution systems, and facility condition analyses.
"Illuminating the means of egress," outlines the, 'differentiating requirements of egress lighting versus emergency egress lighting.' It also takes a closer look at various codes and standards that are typically required for emergency egress versus egress lighting.
In addition to higher education electrical system design, Scott's project experience has included both new construction and renovation of commercial, and governmental facilities.
To read the article in its entirety go to: https://www.csemag.com/articles/illuminating-the-means-of-egress/
For more information about Scott, check out his Leadership Bio: https://www.peterbassoassociates.com/scott-gibbs
For more information on our Electrical Engineering Services, go to:
https://www.peterbassoassociates.com/services/electrical-engineering