White to present on, 'Lighting Design Trends Expressed in Cinema.'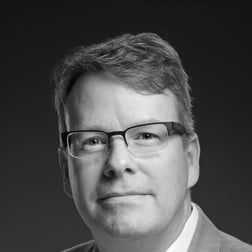 Due to the current COVID-19 pandemic, conference organizers recently made the difficult choice to postpone its in-person conference and instead opted for a virtual conference for the safety of its guests, participants and staff. Therefore this year will mark the first ever IES Virtual Annual Conference.
Illuminart principal, Robert White, IALD, LC, IESNA will be presenting on, 'Lighting Design Trends Expessed in Cinema - Luminaire Advancements, Design Trends, and their Impact on the Big Screen.'
According to the conference website, 'the theme for the 2020 IES Annual Conference is Hindsight / Insight / Foresight. This expansive theme explores our relationship to light, both historically and looking toward the future.
The objective of the conference is to provide educational sessions and experiences relevant to the audience of lighting professionals, academics, and other related design disciplines. This year's theme is intended to spark the conversation about how light is used, how light affects the user, and how we see that relationship evolving as we move forward.'
The 2020 Annual IES Conference will be held August 24-28, 2020 and August 31-September 4, 2020. Register Here
About Robert White, Illuminart

Robert White has been creating innovative lighting design solutions for over 25 years. He has received several Edwin F. Guth Memorial Awards of Excellence for the Qatar National Convention Centre interior lighting and the Detroit McNamara airport terminal. He also received the Control Innovation Award for the Qatar National Convention Centre. He has received over 50 other individual awards of recognition, his work has been featured in a variety of industry publications including; Lighting Dimensions, Mondo, LD+A, Architectural Lighting, Metropolis, Illuminator (Russia), Interior Design, and Illumni, an online magazine.
To speak with Robert White or a representative from Illuminart or to schedule a virtual presentation, call: 734.482.6066 or email designer@illuminart.net.