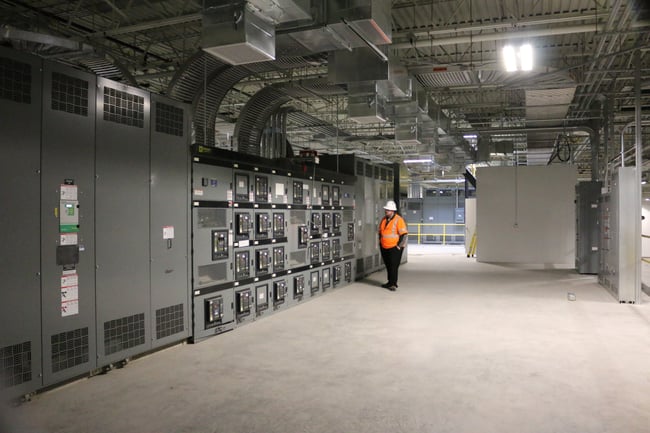 Renovations and Additions Underway at Existing 98-Acre Energy-Efficient Site

PBA provided MEP engineering design services to aluminum wheel manufacturer, Dicastal North America, for its $140 million manufacturing investment in Greenville, MI. The project is located on the former 98-acre site of United Solar Ovonics campus which had shut its doors in 2012 after filing for bankruptcy. Dicastal North America expects to produce three million wheels annually.
The project consists of renovating the existing 700,000 sf facilities, new 12,000 sf waste water treatment plant, new 2,500 sf front entrance addition and new 100,000 sf melting furnace addition.
MEP engineering services included mechanical/electrical demolition of the existing systems needed for the renovation and new construction as well as full MEP systems design of the following building systems:
Building HVAC systems and temperature controls
Building plumbing and piping systems
Process HVAC systems
Process plumbing and piping systems
Multiple different process cooling systems including glycol cooling loops, pure water cooling loops, and general process cooling water loop systems.
12,000 SCFM water cooled, compressed air system including -40 F dew point secondary desiccant compressed air system that mixed with pure nitrogen for the specific project requirements.
Design of all PLC based process utility control systems including SCADA and metering systems for real time utility system monitoring, trending, and control.
Fire protection system design including wet sprinkler and dry chemical agent systems.
Primary building and process electrical systems and distribution
Building secondary power systems and distribution
Process / manufacturing secondary power systems and distribution
Lighting design for all existing renovated and new buildings
To date, PBA has provided MEP engineering design services for the recently completed Plant 1 addition of the Dicastal North America Manufacturing Building.