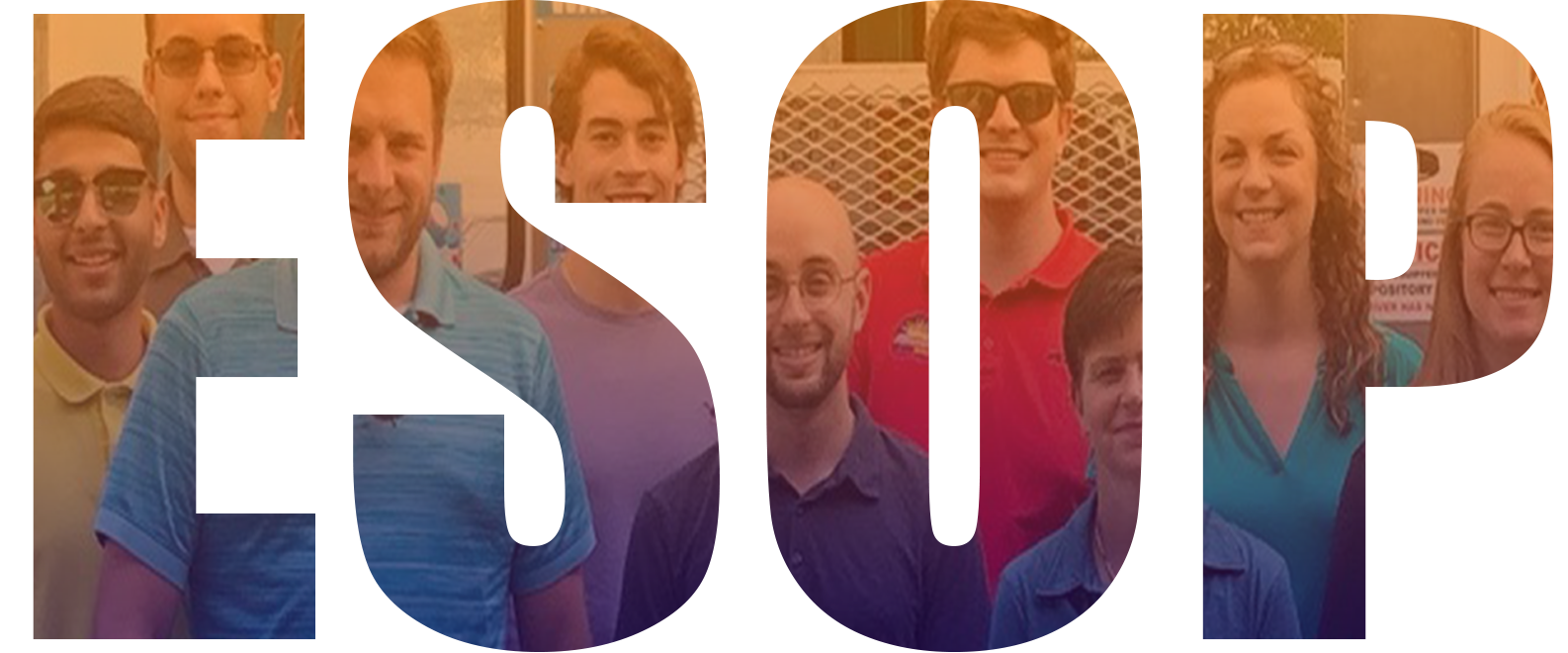 Wondering What the Buzz is About? Find Out Why ESOP Organizations Are on the Rise
October is National Employee Stock Ownership Plan (ESOP) Month. As a longtime ESOP organization, PBA proudly reflects on the many benefits it's incurred over these past few decades of service.
We'd like to encourage others that are interested in this employee-focused retirement program by providing beneficial information on just how an ESOP works and whether or not it's the right choice for your company.
To begin, an ESOP program offers stable, middle market services. It helps lay the groundwork for creating a true team atmosphere within an organization. Most importantly, everyone benefits from the continued success of the company because employees become Owners of that company and therefore have a lot more to gain from its profitability.
If you're curious about its benefits and how an ESOP works, here's a 'Top Ten list of ESOP Fun Facts' that may help get you started:
ESOP's were first recognized by the IRS in 1952 and 1974
The term "Employee Stock Ownership Plan" was first defined by Federal legislation in the Employee Retirement Income Security Act of 1974
After 7 Years of Service in an "S-Corporation" ESOP participants become fully vested and have access to shares allocated to their account
The main roles within an ESOP are: Participants, Corporate Officers, Board of Directors and Trustees
With an ESOP EVERYONE gets a piece of the "pie"
An ESOP is a form of a retirement plan as defined by 4975(e) (7) of IRS codes
According to the National Center for Employee Ownership (NCEO), in 2013 there were an estimated 11,000 ESOP companies with over 10 million employees
Starting at age 55, eligible participants can withdraw up to 25% of the value of their account in years 1 thru 5 and up to 50% in year 6 to diversify their investments
In an ESOP, EMPLOYEES affect the company's performance and stock value
As an "S-Corporation" the company doesn't pay federal taxes but rather acts as a pass-through, and individual owners in the ESOP don't have to pay taxes, until withdrawing their investments
For more information on Peter Basso Associates, Inc., go to: https://www.peterbassoassociates.com/
For more information on ESOP head to: http://www.esop.org/ or http://www.nceo.org/
To apply for an MEP engineering position at PBA, go to: https://www.peterbassoassociates.com/careers/application