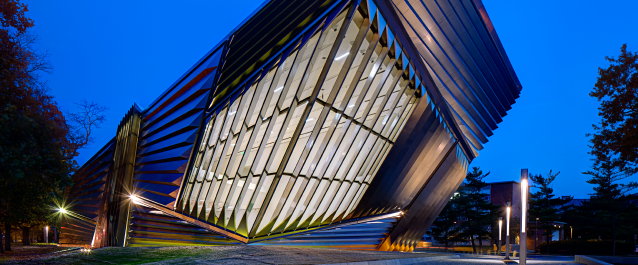 Why MEP Engineering and Architectural Design Coordination Go Hand-in-Hand
This week, PBA and other MEP engineering firms from around the country, join their architectural partners, in celebrating national Architect's Week. According to www.aia.org, National Architecture Week, April 7─13, is a time to showcase the talented architects who've made positive contributions to our communities and society in general. PBA is celebrating by looking at the many ways architectural design and MEP engineering design work hand-in-hand, in excellence in project design and coordination, and in building and sustaining successful client relationships.
A key component to any successful project is to maintain a close working relationship between the architect and the engineer on a building design project. That relationship is often built on trust and by sharing a common goal of meeting and exceeding a client's needs and expectations, when it comes to design and implementation of a new construction, renovation, TI, or fit-out project. This relationship is invaluable to any successful project.
Careful project coordination is often most valued when designing a renovation to an existing facility, that is set to remain fully or partially occupied during the renovation. It is also essential when the design and construction team is involved in a design build, IPD (Integrated Project Delivery) or fast-track project where design and construction is simultaneous or completed at an accelerated pace.
Dave Conrad, a vice president and mechanical engineer in PBA's Corporate, Office and Government Group, has led PBA mechanical engineering design teams on the architectural and engineering coordination of numerous athletic facility designs, including University of Michigan's massive Crisler Arena Phase II Expansion project. "Coordination between architects and engineers is key when working out finished spaces. The mechanical systems do not want to seem like an afterthought, but rather a system that has been integrated into the architectural design," remarks Conrad, "that's why the value we place on our relationship with our architectural partners is two-fold, it's essential that we work together." Conrad recently authored an article for School Construction News on the subject of architectural and MEP design coordination. Click below, to read more.
http://www.schoolconstructionnews.com/articles/2015/10/14/mep-architectural-coordination-athletic-facilities